About
The Omega Mark is the Medallion
Carefully crafted to last.
The Omega Mark can be easily affixed to any style of monuments such as headstones, mausoleums, tombstone plaques, memorial plaques, urns, and columbariums. The medallion is made of anodized aluminum, perfect for indoor or outdoor use, that will remain in pristine condition through any kind of weather or gravesite maintenance. The carefully crafted Omega Mark blends beautifully with a wide variety of stone and is designed to stand the test of time along with your loved one's monument.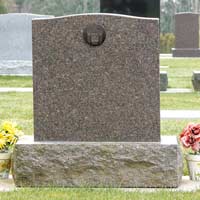 There was a time in the past that families would gather every year in the cemetery on a Sunday morning in early spring to have a picnic, reminisce, and clean their family's headstones. You would, of course, see many teary eyes, but floating through the air you could also hear laughter, children playing, and many happy memories being shared. Oftentimes you would see elders give the children a history lesson about their ancestors. Nowadays, with families spread far and wide, many of us are unable to be a part of that kind of communion. You rarely get the opportunity to join your loved ones in reminiscing and celebrating the lives of those who have already passed.
The Omega Mark strives to span the distance and bring back the times when we could keep our family members with us by sharing their memories with our children and grandchildren. With the Omega Mark you can allow your family to bring those memories to life by adding pictures, videos, and text to your loved one's memorial plaque's profile. Through the Omega Mark's proprietary software, all of those cherished memories can be made available with a scan of the engraved Aztec Code to anyone with permission to view them. This allows for you to easily invite friends and family to use the RememberUsApp to share the joys of your loved ones with the many generations to come.
"We grew up in an age where the only thing we could see from our deceased family was photos. Now we sometimes have videos saved or photo albums. What if you could just have it all in one place for that person? That's The Omega Mark. Providing a single and easy to access location to store the life of a loved one for future generations."
The Beginning
Len Strozier, founder of the Omega Mark, wanted to find a way to share the memories of his mother with his grandson, who was born 8 years after her passing. He wanted to share pictures, videos, and stories with his grandchild to ensure his mother's memory would last through the ages for her descendants. Len envisioned a way to have all of those memories available in one place, easily accessible, for every member of his family to enjoy. He wanted to create a headstone plaque with a kind of barcode that could be scanned with a smartphone. Thus, the Omega Mark was born.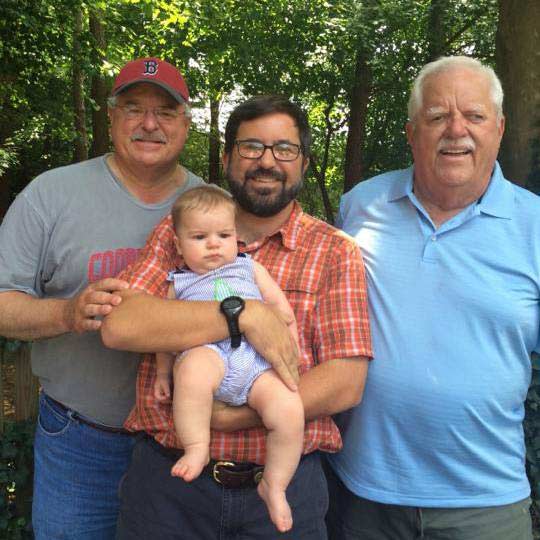 Over the past five years Len Strozier has worked with many qualified engineers to create this revolutionary product. A smart tombstone, if you will. The Omega Mark allows families to compile a comprehensive memorial profile in honor of their loved one. Most of us remember a time when pictures and stories were the best way to share the memory of those who have had such a great influence in our lives. We are now able to watch videos, and listen to recordings to aid in keeping those memories alive. However, accessing, organizing, and storing them can be such a hassle. The Omega Mark's proprietary software allows you to compile all of these cherished memories in one place, easily accessible to everyone with permission to view them.
Due to the use of Aztec code on the medallion, there is limitless digital space to store these files on your loved one's memorial profile. Aztec codes are a type of 2D barcode that store data extremely efficiently due to their ability to use less space than other matrix barcodes as it does not require a surrounding blank "quiet zone". This allows the Omega Mark to pack a large amount of information into a compact and stylish symbol that blends beautifully with your loved one's monument. The installation process is made easy by using a scientifically formulated headstone epoxy to affix the memorial plaque to the monument. You can be confident in the knowledge that once placed, the Omega Mark will always be there for friends and family to relive the wonderful memories stored within.